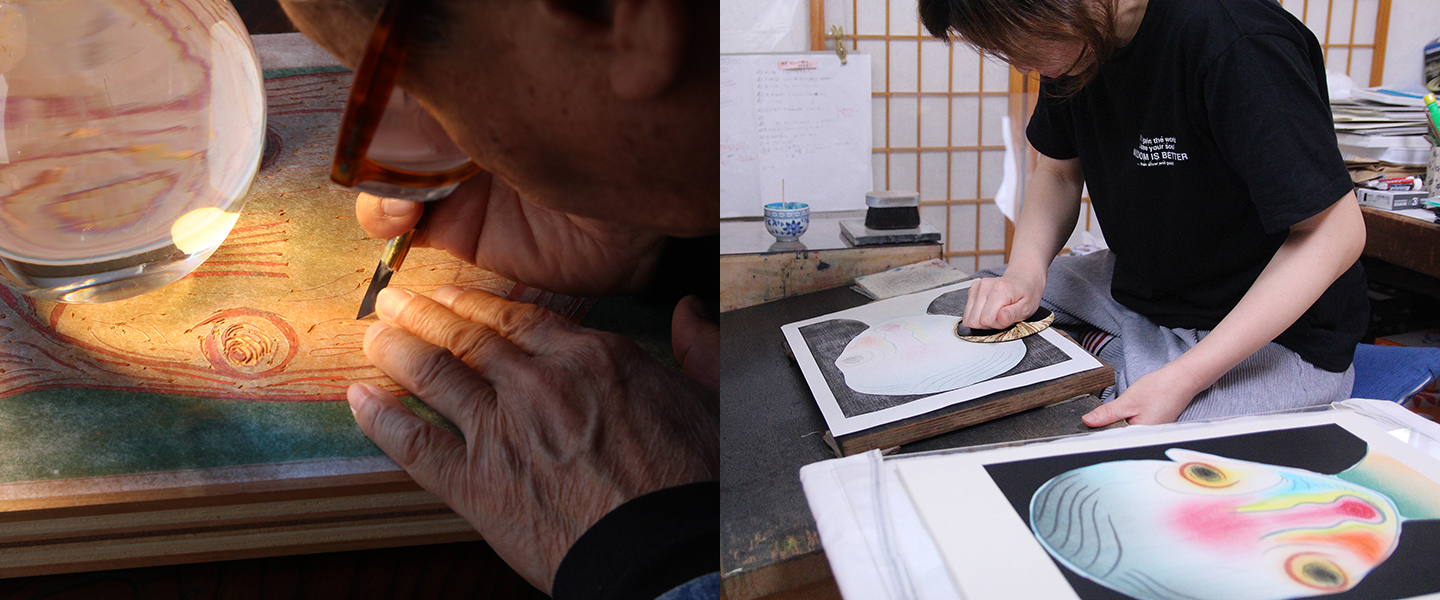 Izumi Kato
UntitledⅠ・UntitledⅡ
Through paintings, sculptures, lithographs and various other means of expression, Izumi Kato has conveyed his unique sensibilities to create a world of his own. Now, he is venturing into the world of ukiyo-e and Japanese traditional woodcut prints for the first time. Izumi Kato grew up in an area of Shimane Prefecture richly endowed with nature. Although using "hitogata" (literally "humanlike form") as his motif and having the impression of primitive and animism, the artist breaks free from all constraints to create his first ukiyo-e based on traditional woodcut printing techniques. It is a powerful and captivating piece of work full of vital energy.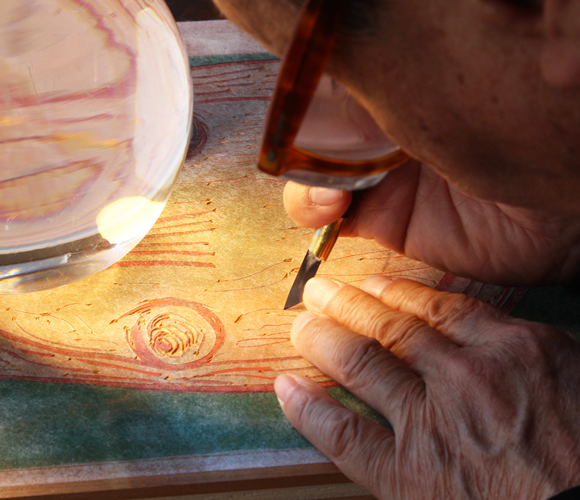 The fine lines of the drawing by the artist Mr. Kato is carefully carved using a kogatana knife.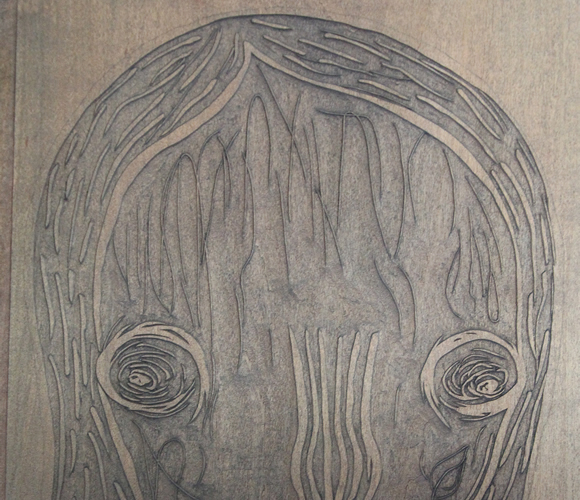 The finished woodblock for the outlines.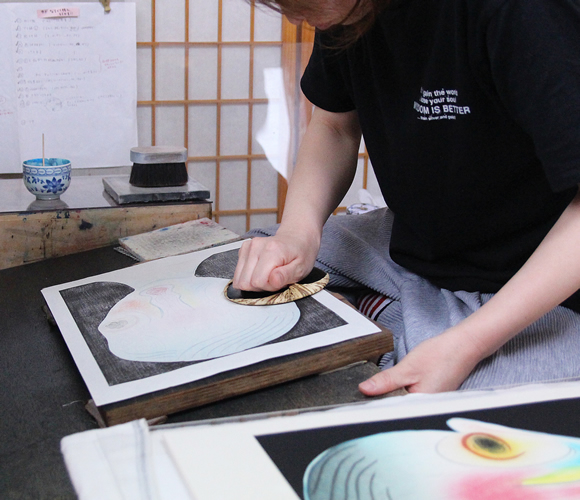 Printed individually by hand, each ukiyo-e displays the vivid colors that are a unique feature of woodcut prints.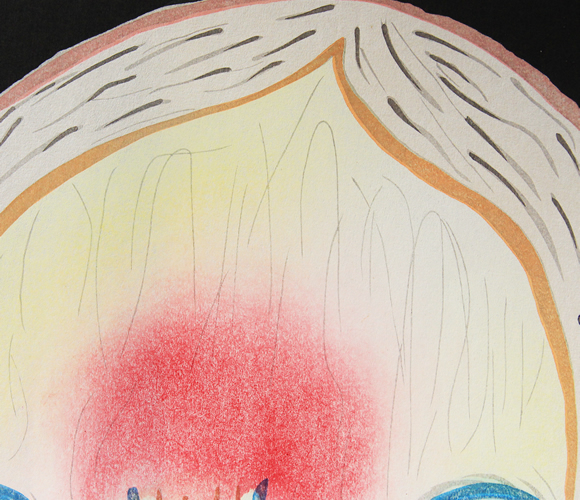 The boldness or delicateness of the lines drawn by the artist Mr. Kato are expressed by the darkness or lightness of the printed colors.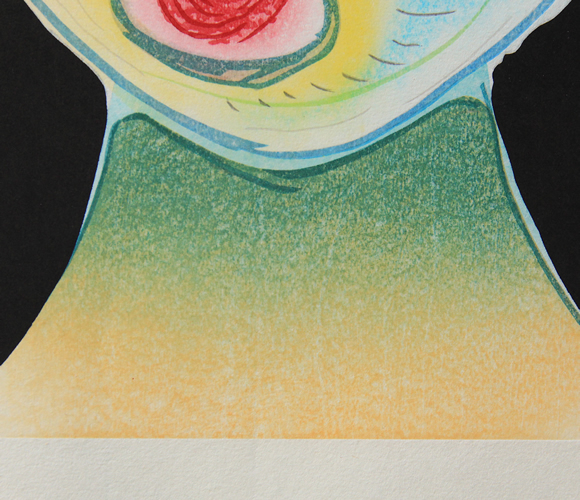 The part of the neck is printed using a technique called "zarazuri" to make it appear as if it was drawn with pastel crayons which the artist used for the original work.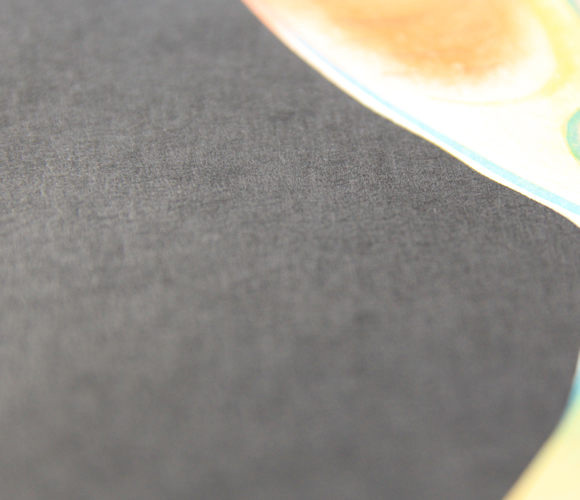 The matte black finish unique to woodcut prints is a product of Japanese handmade paper, black ink and the printer's technique.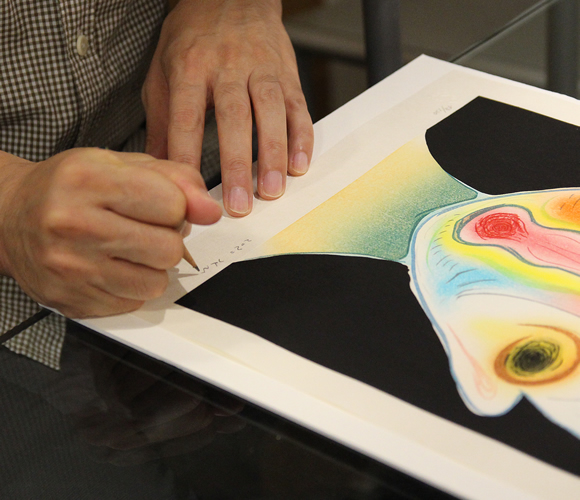 A signature in Mr. Kato's own hand is written in the margin.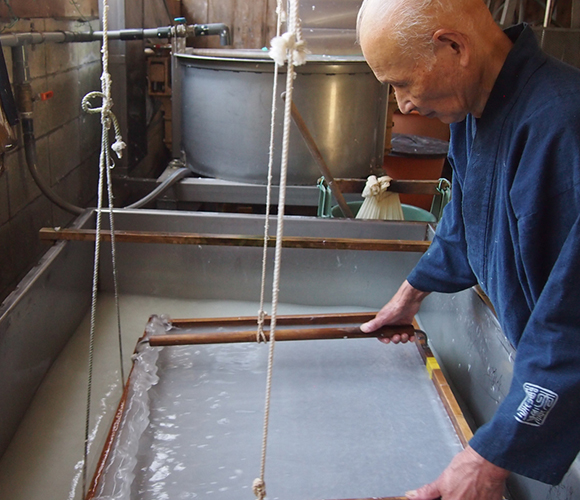 The ukiyo-e is printed on Echizen kizuki hosho washi (a unique kind of Japanese paper) handmade from 100% paper-mulberry fibers by Ichibei Iwano, a living national treasure.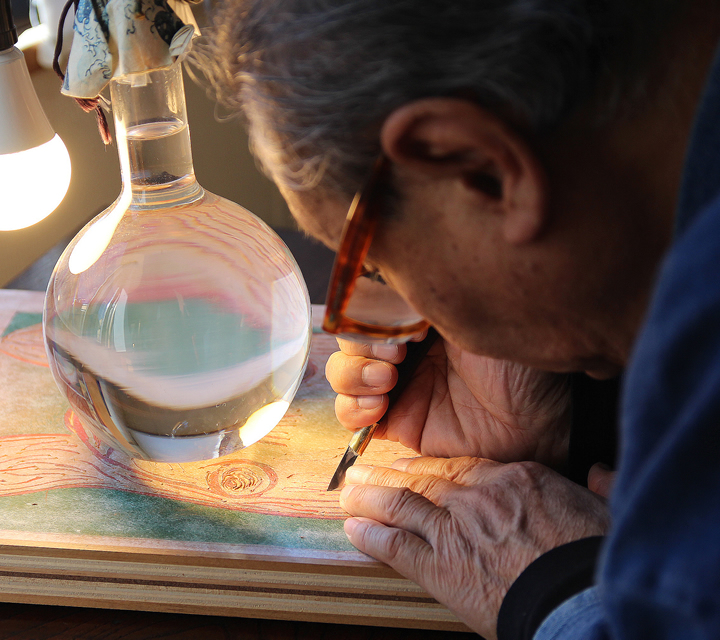 The artist's attention to details is faithfully reproduced by the carver.
The dynamic and rhythmical lines drawn by Mr. Kato give a powerful vibrancy to his work. The carver is faithful to the artist's vision as he carves out the lines.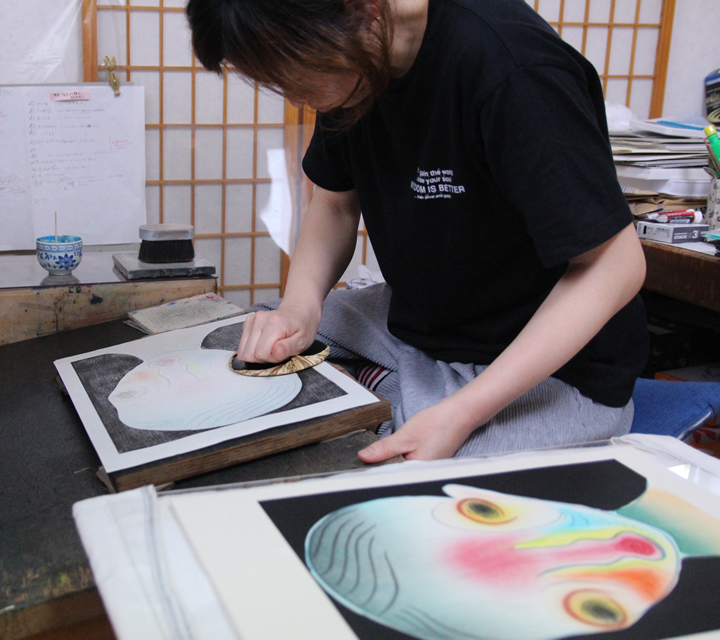 Printing techniques "bokashi" and "zarazuri"
give birth to expressive colors
The light and brilliant colors of traditional woodcut prints are produced by using a Baren rubbing pad to rub water-based pigments into the fibers of the paper, which is carefully handcrafted from paper mulberry.
Additionally, printing techniques such as "bokashi" and "zarazuri" were incorporated to create a unique texture that makes it appear as if it was drawn with pastel crayons.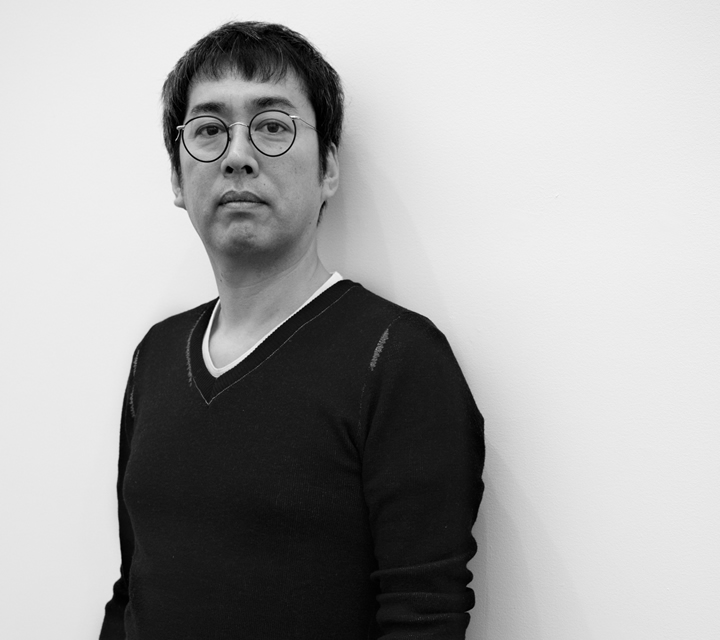 Photo: Guillaume Ziccarelli
Izumi Kato
"Collaborating with a workshop producing ukiyo-e was a fulfilling experience for me, and I feel like I've added another drawer to my chest of production techniques. I was of course impressed with the intricate skills involved in ukiyo-e woodcut prints and I see greater possibilities for future collaborations between my art and ukiyo-e techniques. Rather than producing something in the line of a traditional ukiyo-e prints, I believe I can express something that will make ukiyo-e feel even more fresh and new."

Born in Shimane Prefecture in 1969, Izumi Kato graduated from the Department of Painting at Musashino Art University College of Art and Design in 1992. He is active on the international stage and was invited to International Art Exhibition La Biennale Di Venezia 2007. Major solo exhibitions include Red Brick Art Museum (Beijing, 2018), Fundación Casa Wabi (Puerto Escondido, Mexico, 2019) and an exhibition held simultaneously at two venues, Hara Museum (Tokyo) and Hara Museum Arc (Gunma) in 2019.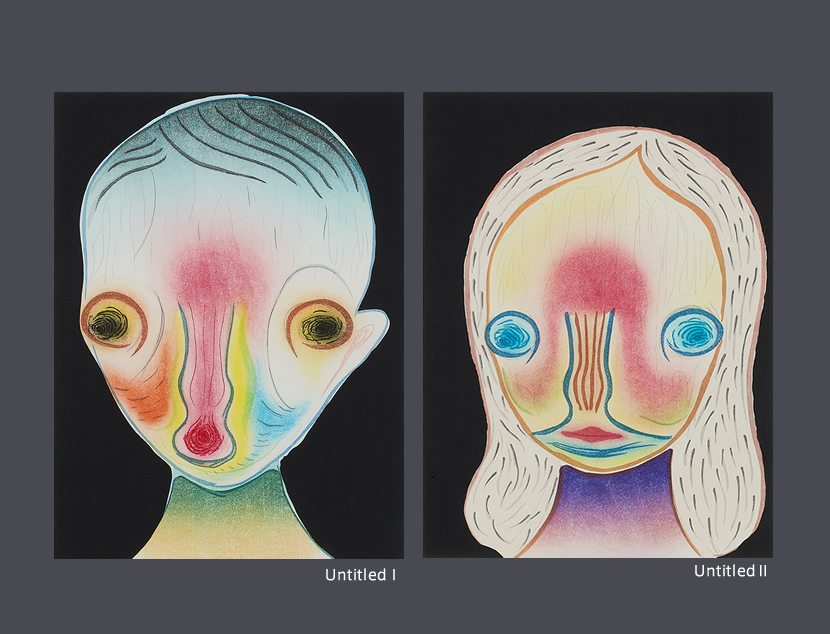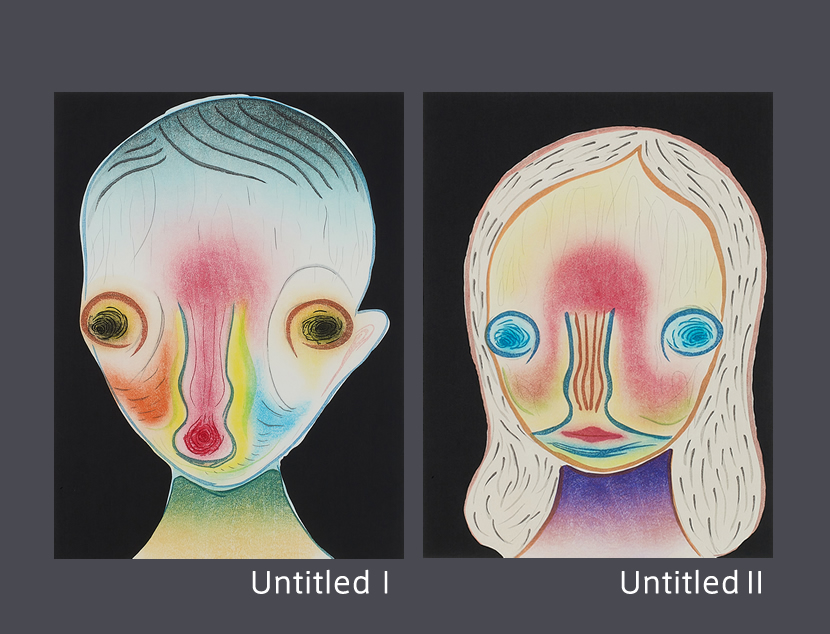 UntitledⅠ・UntitledⅡ
"I want to make a world inside this rectangle (canvas) that can rival the real world in terms of intensity. This is the information I want to put here, that such a world can only exist in this painting.That is what I want to create within that space and not a painting that merely announces that there is a figure within a landscape."

-Quote from "A Conversation between Izumi Kato and Robert Storr"-(Izumi Kato LIKE A ROLLING SNOW BALL, Seigensha Art Publishing,Inc., 2019, page57)
Limited Edition:120
Dimension of picture:34.6×25.8㎝
Type of print: Woodcut print
Paper used: Echizen kizuki hosho washi
(produced by living national treasure Ichibei Iwano)
Date of publication: March 2020
Supervision: Izumi Kato Studio
The Adachi Foundation for the Preservation of Woodcut Printing
Production: The Adachi Institute of Woodcut Prints
Delivery: Delivery will begin from the beginning of August 2020.
These titles will be sold to customers selected by drawing lots.
If you wish to purchase the work, please enter the draw during the following period.
We will notify you of the results of the draw.
Entry Period: July 22 (12 p.m.) - July 27 (12 p.m.), 2020 -Japan Time- Entries will be accepted for unframed prints only. After the draw, we will notify selected customers individually about frames.

First sale of 20 prints for each design (15 sets + 5 individual prints of each design)
*Please select one of the following three products. Please note that customers who select more than one will be excluded from the draw.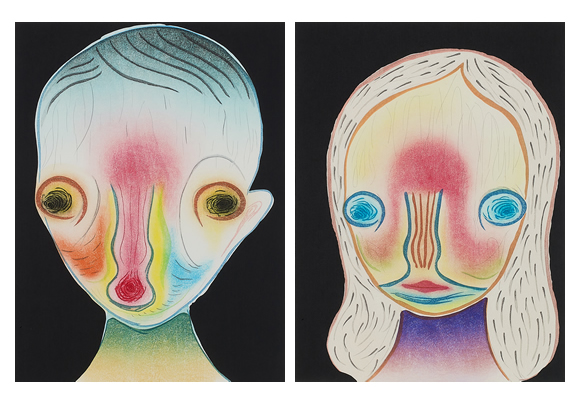 "UntitledⅠ" & "UntitledⅡ" (a set of 2 designs)

500,000yen (excluding tax)
"UntitledⅠ" or "UntitledⅡ" (1 design)

250,000yen (excluding tax)